Welcome at Almar Apartments
Almar Apartments is a tranquil heaven, a small family accommodation in Batsi Andros, reserving the pattern of traditional Greek hospitality and culture of Cyclades islands.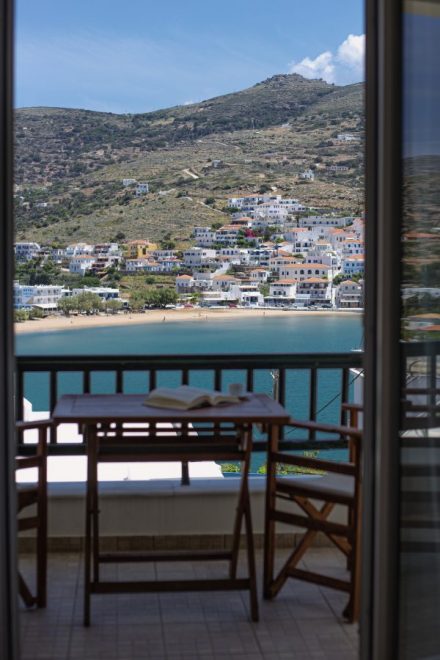 The island of Andros will fascinate you with its idyllic scenery, enchanting atmosphere and renowned fantastic beaches, while Almar Apartments will offer you a warm, welcoming, kid friendly atmosphere and impeccable service.
Its furnished and fully equipped studios, apartments for rent are ideal for holiday-makers seeking relaxing and private family holidays.
Almar Apartments are comfortable, functional and fully equipped and they are an ideal destination for those looking for a quiet spot in the cosmopolitan paradise that is Andros.
Each one of them is a neat and clean apartment, very comfortable with enough space. All of them offer to the customer pure vacation for body and soul.
Almar Apartments are famous for their traditional Greek hospitality and their family environment.